Private yacht cruise along the coastline of Reykjavik
Unique seaside views of the city, private tour and different kinds of group activities are the ingredients for an unforgettable experience.
Sailing from old-harbor from down town Reykjavik, we sail to see some of the most famous sites one can expect to see from the sea such as; Harpa Conference Hall, Solfarid, Hofdi, Videy (Imagine Piece Tower), Engey, Lundey (Puffin Island). The destinations, stops and route is of course all dependant on the customers preferences interest and tour duration.
Tour durations vary depending on customer preferences. The yacht is also available for rent as a private hall docked at the harbor.
Various activities are available to suit your groups interest or the tour theme. These activities include f.eks. deep-sea angling, GOLF driving competition, skeet shooting, swimming in the sea, walking on islands (visiting Videy).
AVAILABLE THEMES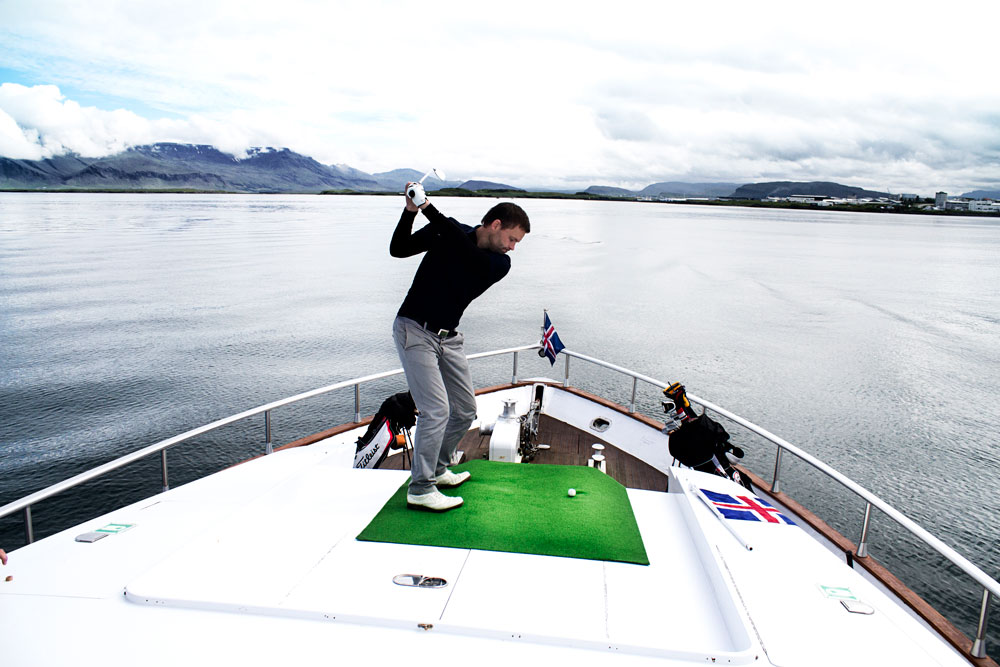 Golf Driving Range
This is a driving range that will truly test your skills.
Compete with your friends who has the best drive or in a chipping competition, trying to hit the ball into our floating hole.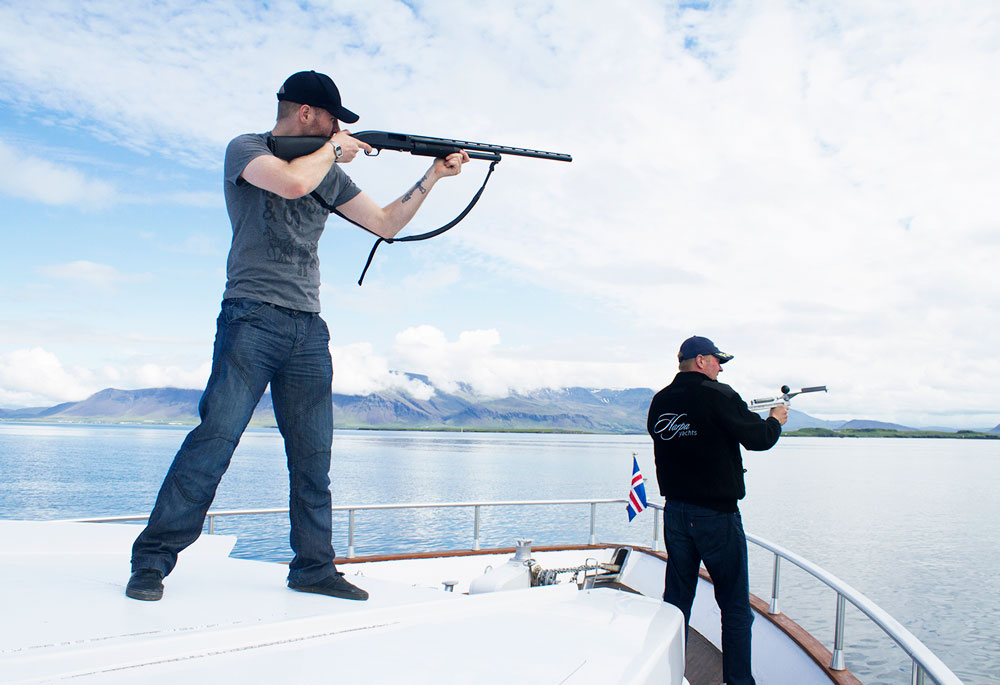 Skeet Shooting
Hunting animals is cruel but hunting skeets is fun and exciting. Many of those who try this sport on our tours have never even held a gun before, but by the end are natural enthusiast.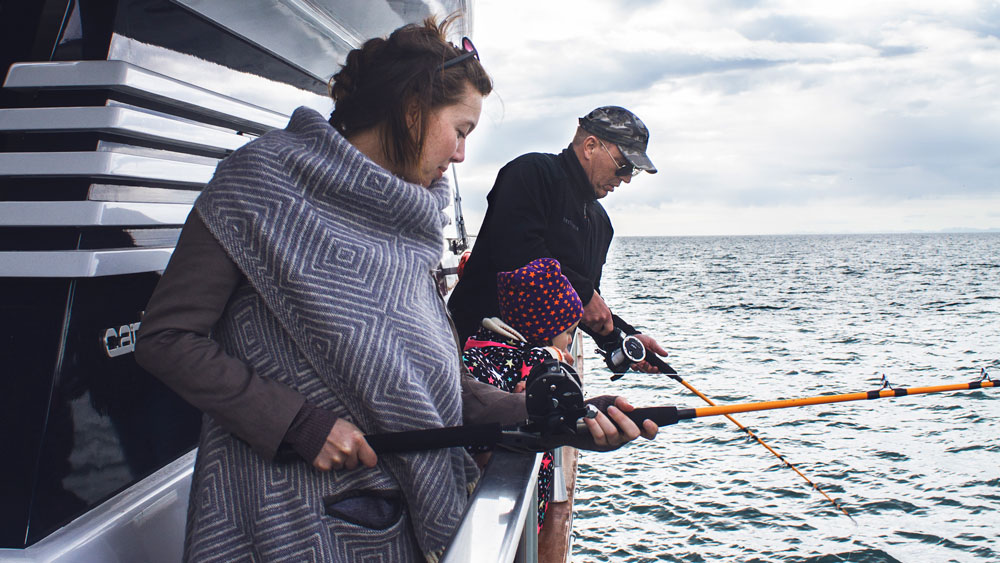 Deep Sea Fishing
Deep-sea angling is no ordinary fishing. We sail to places where some of Reykjavik's small boat fishermen fish, where it is possible to get a real catch. And when we do, it is even possible to grill the catch for those who want it.